Should we argue for God's Existence?
On Thursday the 21st of November Mike Russell spoke on "Should we argue for God's existence?"  Mike believes that we should presuppose God's existence in apologetic discourse. He calls his apologetic approach 'no-excuse intuitionism'. The dividing line between what we should argue for using evidence and what we should presuppose is governed by the principle of no excuse. Any element of moral truth that a person needs to know to live a blameless life, he ought to know, and can know by intuition. However, the Holy Spirit works through the arguments and evidences from the Scriptures. Thus any other element of truth that a person needs to know to be saved through Jesus can and should be argued for using evidence and arguments.
So, according to Mike, if you do not believe in God, then you ought to, without requiring any evidence.
Some were convinced and others were not. Mike has provided us with his Power Point Slides and the presentation and discussion has been recorded on You Tube. The full content of his talk is the subject of his current Master's thesis and so cannot be published. However, he is happy to provide the full text through Reasonable Faith Adelaide, provided that it is not published or passed on. Please email me if you would like a copy. We are also hoping that Mike will provide a brief summary that we can provide with this post.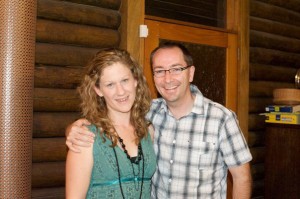 Mike is married to Ally, and they have four children.  He has been a Christian for around 20 years, and is Associate minister at St. George's Magill. He is currently writing an MTh thesis in the area of apologetics.