October 26, 2023
Date/Time
Date(s) - 26/10/2023
7:00 pm - 8:30 pm
Location
Online
Categories
"The wonder of the cell", by Joshua Meade
When: 7 pm, Thursday, the 26th October 2023
Please click on the following link to join the meeting:
https://us06web.zoom.us/j/78515108298?pwd=ma6A3gTzF6FbREsgtLSyojNgRedn5P.1
If prompted, the Meeting ID is 785 1510 8298 and the Passcode is 372621
The complex structure and workings of each living cell leaves many of us in a state of wonderment. Coming in all different shapes and sizes, cells perform all the vital processes required for life on Earth, such as Osmosis, photosynthesis, energy production via respiration, homeostasis (maintaining internal stability) – just to name a few.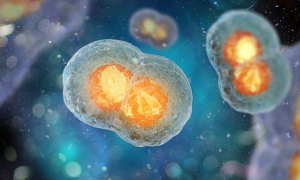 Following on from my previous talks, I am going to discuss some of the amazing functions & processes that are occurring within each of the 30+ trillion cells in our body – primarily focusing on the process of Respiration. The origin of the cell is a highly relevant topic in apologetics due to the complex nature of the cell's inner workings. We all see the same miracle of life, and yet come to vastly different conclusions as to how it came to be.
Joshua Meade is a mechatronic engineer and a member of the RFA committee. He also has an active interest in biochemistry. Joshua and Amethyst are now back in New Zealand, and they have three lovely young girls.