December 8, 2022
Date/Time
Date(s) - 08/12/2022
7:00 pm - 9:00 pm
Location
Online
Categories
Miracles and Healing by Dr Gordon Stanger
When: 7 pm, Thursday, the 8th December 2022
Please click on the following link to join the meeting:
https://us06web.zoom.us/j/83753507319?pwd=V01kcW9HNHVjQ2UzR0xaYTAzOTFqdz09
Meeting ID: 837 5350 7319
Passcode: 895823
The final meeting for this year will be Miracles and Healing by Dr Gordon Stanger.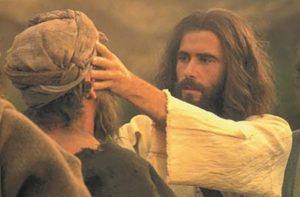 Here is Gordon's summary of what he will cover:
There's a vast literature on healing and miracles, some of it from the Western cultural sceptic's perspective (absolutely the wrong frame of reference). We won't reach a spiritually sound perception of healing and miracles unless we progress to an advanced Christ-centred frame of reference where healing and miracles are part of normal discipleship.
There isn't time to look at all aspects, but I will provide a rapid snapshot of some modern miraculous examples, comparing such aspects as naturalistic and multiplication miracles, miracles in history, fake miracles, and – much more to the point – some pointers to how we can and probably should be involved in a modern healing ministry as part of high-level discipleship.
To take just one case-history, an American author, Jennifer Toledo, wrote a book about scarcely believable multiplication miracles that happened in an obscure backwater of Western Kenya. Onto a 'safe-bet' I thought – who can contradict her? But as chance had it, I had an opportunity to check on the matter, and will talk about what I found.
Dr Gordon Stanger is a geologist, hydrologist, water resources specialist, and a climate-change impact analyst. He is an RFA committee member, semi-retired. He is well travelled and has spent significant time in Africa where he had contact with people who had experiences of miraculous healings.
All are welcome to attend.