August 24, 2023
Date/Time
Date(s) - 24/08/2023
7:00 pm - 8:30 pm
Location
Online
Categories
The hiddenness of God by Dr Kevin Rogers
When: 7 pm, Thursday, the 24th August 2023
Sponsored by Reasonable Faith Adelaide
Please click on the following link to join the meeting:
https://us06web.zoom.us/j/83753507319?pwd=V01kcW9HNHVjQ2UzR0xaYTAzOTFqdz09
If prompted, the Meeting ID is 837 5350 7319 and the passcode is 895823.
The strongest argument against the existence of a loving God is supposedly the problem of evil, but probably the second strongest argument is called the hiddenness of God. The argument is basically as follows:
If God wants us to believe in him, why doesn't he make himself known more clearly and unambiguously? But He doesn't. So, the most likely explanation is that he doesn't show himself clearly because he doesn't exist.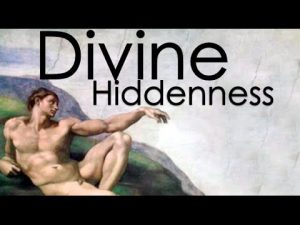 Paul claims that God's 'invisible attributes, namely, his eternal power and divine nature, have been clearly perceived, ever since the creation of the world, in the things that have been made. So, they are without excuse' (Romans 1:20). Apologists also use arguments for God's existence based on the observable world and from logic. However, many are not convinced. They object that these general arguments are not convincing enough. and that God could or should have made his existence more obvious.
In this presentation, the following questions will be considered:
Is general revelation sufficient?
Are we without excuse?
Does God deliberately make his existence known only to those who have eyes to see?
Does he reveal himself personally to some and hide himself from others?
If we seek, will we find; If we knock, will God answer?
Is the Divine Hiddenness argument a good argument?
Kevin Rogers is the director of Reasonable Faith Adelaide. He is a former electrical engineering lecturer, researcher, and research supervisor at the University of South Australia. He is now mostly retired but continues with part-time research in acoustic atmospheric tomography. He is also learning New Testament Greek, and is blessed with a wife, 4 children and 8 precocious grandchildren.